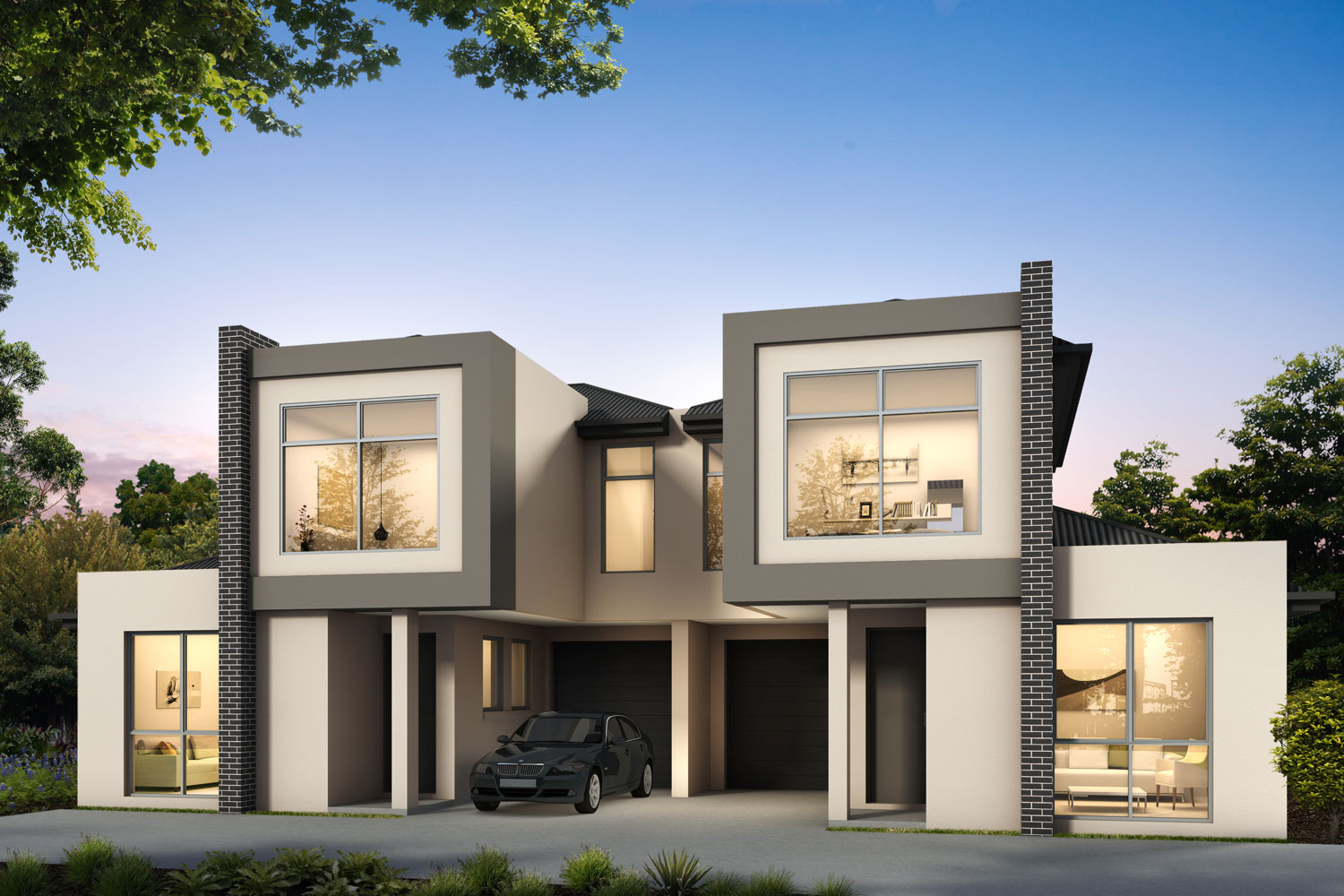 This large parcel of land was one of the very few remaining undeveloped sites within Brighton of its size.  The site measured approximately 1170 square metres overall.  Urban Planning and Design successfully negotiated a suitable design for five, two storey dwellings that was ultimately approved by the City of Holdfast Bay.
The design of the dwellings remained compact so as to achieve Council's Development Plan requirements in relation to setbacks and private open space.  The use of a visitor car parking space that was covered by an outdoor terrace on the upper level was one of the many clever space saving design features within this development.     
Overall the modern design featuring clean lines and a variety of colours and materials is well suited to this desirable location.  Each dwelling provides for 3 generously sized bedrooms and large open plan kitchen/meals/living area suitable for entertaining a number of guests.